Fargo Public Arts Master Plan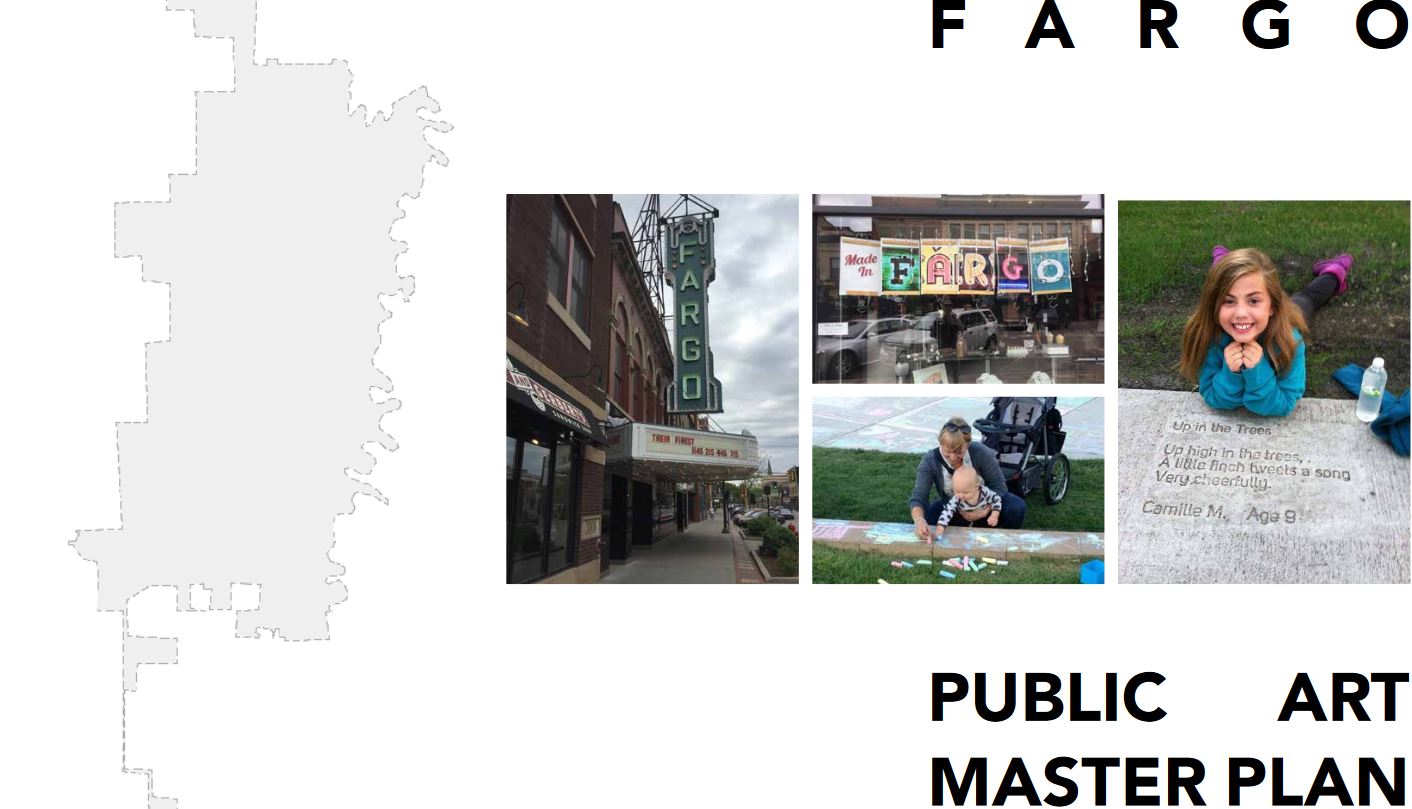 Join the Planning Department and the Arts and Culture Commission hosting an open house to discuss the Public Art Master Plan. Your attendance is welcome!
Public Art Public Forum: 5:30 PM, Wednesday, November 29, 2017 at the Fargo Public Library Downtown Community Room.
Fargo's public art can be a catalyst for
expansive thinking, cultural evolution,
social openness and cohesion.
For more information call The City of Fargo, Planning & Development (701) 241-1474
Arts and Culture Commission Fargo Public Library Planning Department Public Art Master Plan