Get Outside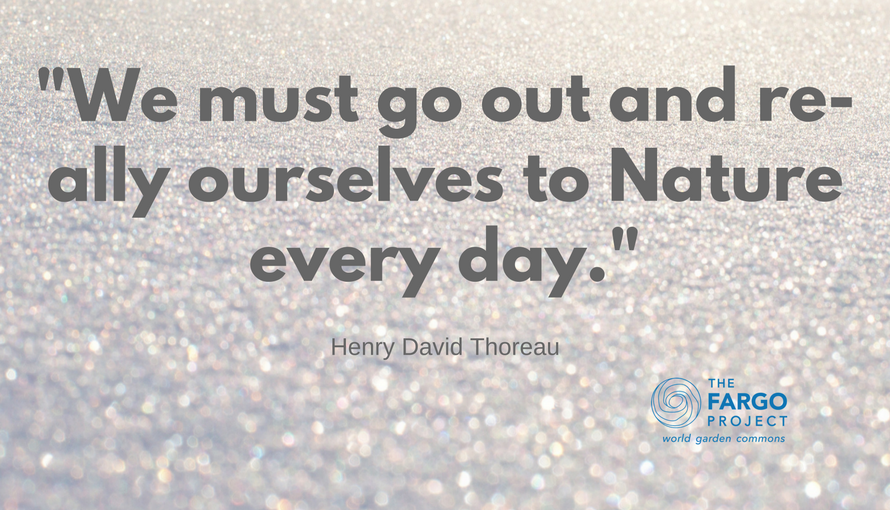 "We must go out and re-ally ourselves to Nature every day." – Henry David Thoreau
Our winters, urban environment, and lifestyles drive us to stay indoors. As Thoreau notes and many of us realize, consciously or not, staying in isn't good for mental health. His remedy: a long walk, even through deep snow, and a breath of cold air.
Bundle up, World Garden Commons is an idea place to take a walk, explore, experience the north wind, even in winter.