The Fargo Project's approach is exceptional in that it combines artists and social engagement. Artists play the critical link between the community and the final outcomes; the artists facilitate community participation to design the features at World Common Gardens.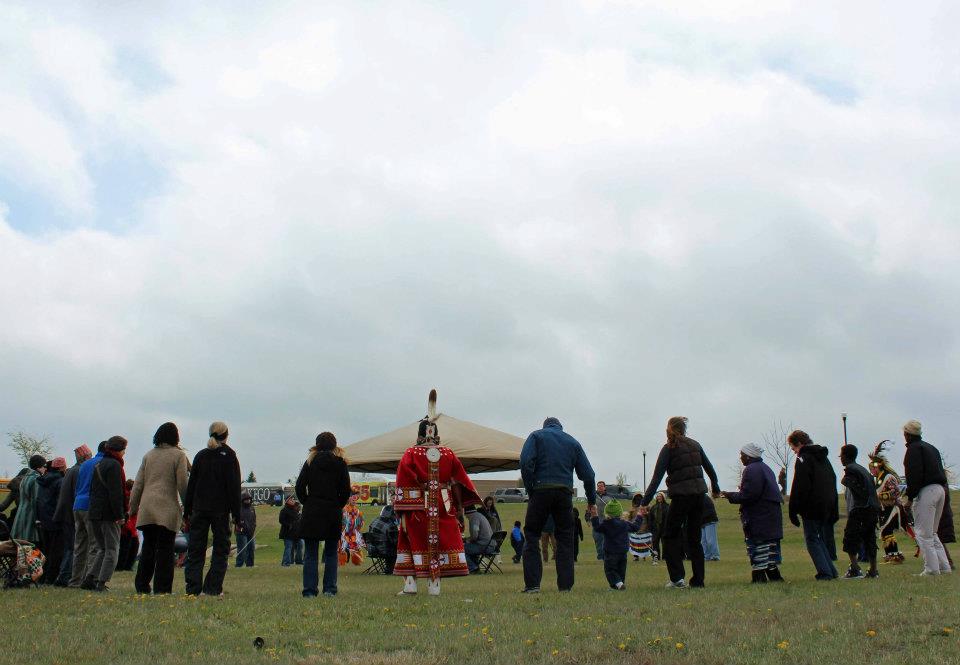 From 2010 until her death in 2015, the artist, Jackie Brookner led us through a project development plan focused on social engagement. This quickly led to outreach within immigrant, refugee, and Native American communities. Through deep questions and active listening Brookner illustrated how to connect community need to the project outcomes. The integration ensures the project's solutions are democratic, socially just and build the power and capacity to improve the community.
For example, through artist-facilitated conversations with Bhutanese immigrants, Brookner learned they wanted a safe place to garden. Today, Growing Together has an on-site community garden maintained by a dedicated group who gather, grow and garner benefits beyond produce.
The artist's groundwork has been to create and maintain a large and diverse network of available and flexible community partners. The benefit of diversity is a number of community partners have opportunity to interact and participate in collective decision making. Vital to the project are the community partnerships that continue to connect groups so interests are connected – not isolated.
The Fargo Project's goal is to create a repeatable process that empowers the community to engage in defining site requirements that reflect their needs, explore options to solve additional ecological restoration projects and to take active part in the course of action. Partners comprise of artists and artists groups, higher education, community groups of Native Americans, immigrants and refugees, ecological and science societies, volunteers, contractors and funding partners.
---
The growing list of partners include:
AE2S
African Initiative for Progress
ArtPlace America
Audubon Dakota
Buzz Lab
Cass County Soil Conservation District
CHARISM
City of Fargo
Congolese Community leadership
Earth Partnership
Ecce art + yoga
Fargo Housing Authority
Fargo Native American Commission
Fargo Park District
Fargo Public Schools
FM Area Foundation
FM Visual Artists
Freedom Resource Center for Independent Living
Friends of Watershed & Soil
Growing Together
Immigration Development Center
Impact Foundation
Islamic Society of Fargo Moorhead – 28th Street Mosque
Kresge Foundation
Kurdish Community of America (KCA)
Land Elements
Longspur Prairie Foundation
Lowry Engineering
Lutheran Social Services
MSUM School of Media Arts & Design
National Endowment for the Arts
Native American Commission
NDSU, AES Plant Science
NDSU, AES School of Natural Resource Sciences
NDSU, Animal and Range Sciences
NDSU, Architecture & Landscape Architecture
NDSU, Center for Science and Mathematics
NDSU, English Department
NDSU, Extension
NDSU, Soils
NDSU, Visual Arts
New American Consortium for Wellness and Empowerment
North Dakota Council on the Arts
Plains Art Museum
Prairie Restoration
Reach Partners
Red River Zoo
River Keepers
Southeastern ND Community Action Agency (SENDCAA) Head Start
Spirit Room
State of North Dakota Outdoor Heritage Fund
The Arts Partnership
Welcoming Week
West Fargo Public Schools
Westside Elementary School 5th Graders
YMCA